Near Attractions
To get the most out of what our great location has to offer, we have included some suggestions below.
Leave your car and head off on foot to discover the vibrant shopping district of the Queen Street Mall in the heart of the city, or visit one of the many attractions nearby.
Experience Oz Finder
Feel free to take advantage of the Experience Oz booking site where tickets and bookings can be made for airport transfers, day tours, theme parks, attractions, cruises and many other activities located within walking distance or a drive from your accommodation at Parkview Apartments.

Search Tours, Attractions & Activities
Southbank
The 17 hectare riverfront urban oasis is a delightful spot for a picnic. There are many shops and restaurants.
Southbank Parklands
800m
The Park lands at South Bank is a pristine haven of natural beauty, interspersed with chance discoveries.
Streets Beach
800m
Amid the hustle and bustle of a lively CBD is one of the last places you would expect to discover a vibrant beach side setting. Australia's only beach in the middle of the city, Streets Beach is one of South Bank's most popular attractions. A unique, man-made swimming beach, Streets Beach overlooks the brilliant Brisbane River and the expansive city skyline.
Wheel of Brisbane
500m
The Wheel of Brisbane offers a spectacular 360 degree panoramic view of Brisbane City from the heart of Brisbane's cultural, lifestyle and entertainment precinct, the Park lands at South Bank . Unrivaled for its view, a ride on the Wheel of Brisbane is an uplifting experience that will take you almost 60m above the ground in the safety and comfort of a fully enclosed air conditioned capsule. To book Wheel of Brisbane, please click the link https://parkviewapts.experienceoz.com.au/en/brisbane.
Brisbane Convention and Exhibition Centre (BCEC)
400m
One of the largest convention centers in Australia, the Brisbane and Exhibition Center hosts a number of expositions, dinners, seminars, comedy acts and concerts.
QLD Performing Arts Centre (QPAC)
500m
Queensland Performing Arts Centre Encompasses the Lyric Theater, Concert Hall, Playhouse and Cremorne theatre.
Queensland Art Gallery and Gallery of Modern Art (GOMA)
800m
Queensland Art Gallery and Gallery of Modern Art provide world renowned exhibitions with one driving aim – to connect art and people.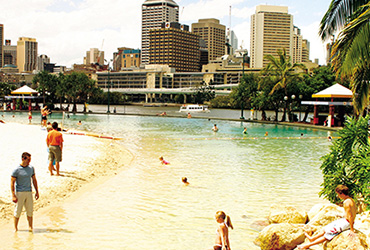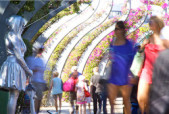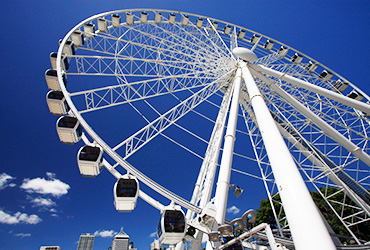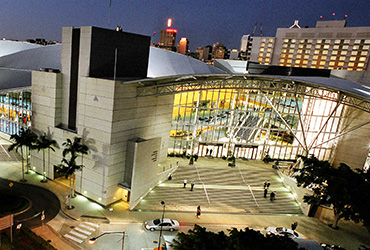 Museums
Queensland Museum
Queensland Museum is located on the corner of Grey and Melbourne Streets. A great attraction for children is the Science Centre which is located in Level 1 of the Queensland Museum South Bank. The Queensland Museum presents a diverse and changing program of exhibitions that tell the stories of Queensland the world.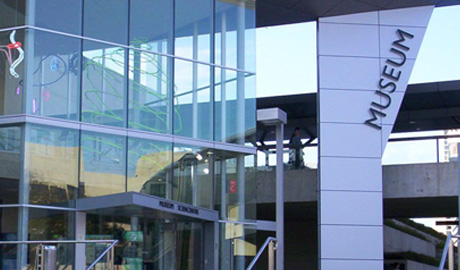 Queensland Maritime Museum
Located on the Brisbane River at the southern end of South Bank Parklands the Queensland Maritime Museum is open to visitors every day of the year except 24 December to 26 December and Good Friday.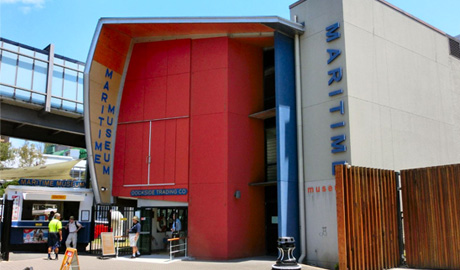 Sporting Venues
The Gabba (Brisbane Cricket Ground)
The 'Gabba' is the home ground for the Brisbane Lions AFL team and the Queensland Bulls state cricket team. The 42,000 seat stadium boasts unrestricted views of the oval playing surface from all areas making it ideal to host international sporting and entertainment events.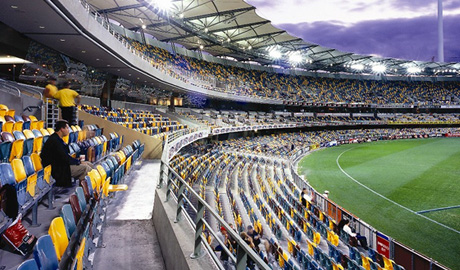 Suncorp Stadium
Suncorp Stadium with its 52,500 seats hosts rugby league, rugby union, soccer and concerts. Suncorp Stadium is home to the Brisbane Broncos, QLD Reds and QLD Roar.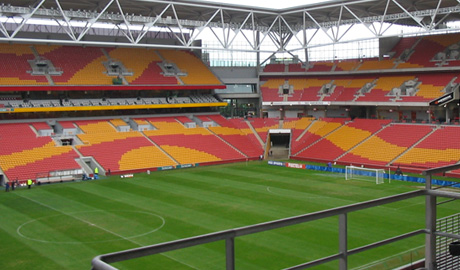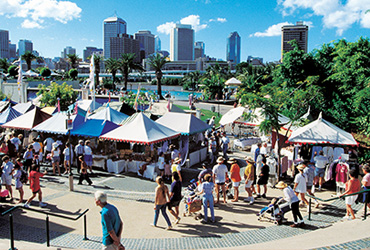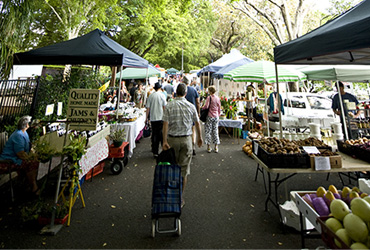 Markets
Southbank Markets
Every Friday evening, Saturday and Sunday, the South Bank Collective Market features an exciting range of arts, craft, homewares, collectibles, exotic items, designer fashion and much more. The Markets are an ideal way to find a unique gift, or simply stroll through and enjoy the atmosphere.
West End Markets
Davies Park Market West End is held every Saturday from 6am-2pm and are located in Davies Park – off Montague Road and end of Jane Street, West End.
Riverside Markets
Brisbane's Riverside Markets have been a popular gathering place for tourists looking for arts and crafts, clothing and food by the edge of the Brisbane River.
Nearest Supermarkets
There is a Coles Supermarket located a short walk away in Boundary Street West End (400m) as well as an IGA in Melbourne Street (400m).
To check out location and trading hours, go to Coles West End or IGA South Brisbane.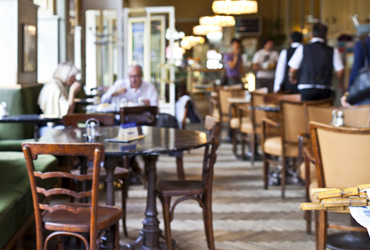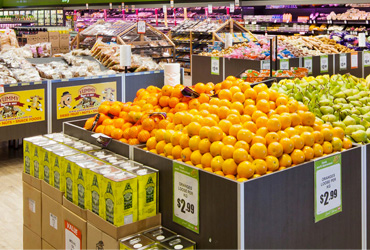 Restaurants
Guests who choose to dine out can find many fine restaurants within walking distance from Parkview Apartments located in Westend (100m) and South Brisbane (200m). Have a chat with our friendly staff members to find out where to get yummy food nearby.
The Greek Club:
The Greek Club is the perfect destination for your wedding, corporate event, social event or dining experience. Being our partner, The Greek Club offers discount for our honored guests. To check out what you can do at this Brisbane's premier function venue, please go to http://www.thegreekclub.com.au/.
Merriweather Cafe:
Feeling hungry? Not sure where to go for a coffee to wake you up? Simply jump to Merriweather Cafe on Russell Street, it's only 1 minute away from us! Merriweather is a space designed for the customer to enjoy great food and coffee. The menu is dictated by the suppliers, heavily influenced by the offerings of local group Food Connect which sources all of their produce from local small holding and experienced organic farmers.
Little Greek Taverna:
Wonderfully positioned at a busy, exciting and vibrant intersection in West End with high volumes of pedestrian and motor traffic and complete 180 degree exposure, The Little Greek Taverna is all about feeling welcome, experiencing what's on offer and walking away knowing you'll be back again like clockwork for more.
Other Attractions
Southbank Cinema Complex
The Cinema Complex is located on Grey Street. The complex screens all the latest and greatest films at the lowest price in Brisbane.
Conrad Treasury Casino
There's always something big happening at Treasury Casino. With five bars, six restaurants and a lively world of ever-changing entertainment, you'll never run short of something to do at Treasury. For big name music acts, DJs, up and coming Brisbane talent, fashion and more, head to Treasury where there's always something fresh, live and exciting going on!
Botanic Gardens
The City Botanic Gardens are Brisbane's original botanic gardens and are located on the Brisbane River. Features include sculptures, a boardwalk and ornamental ponds.
Simply make your way to the Goodwill Bridge and then cross to the gardens.